First Impressions is a collaborative program between the United Way of Mid & South Jefferson County and two partner agencies: Hospitality Center (of Catholic Charities) & United Board of Missions.
The ALICE (Asset Limited, Income Constrained, Employed) Report documents that the 2010 Census
found that 19% of our community living in poverty and another 26% living in survival mode. ALICE spotlights that our families are not only unemployed but under employed.
In 2019, Mid & South Jefferson County has seen the promise of industrial growth and expansion plans. Opportunity is just around the corner for our workforce.
The workforce boom will impact the service industry, healthcare, small business and industrial. 
Those preparing for interviews or new opportunities need the self confidence to be their best and make a great First Impression. First Impressions offers assistance with:
interview clothing

uniforms

work attire

safety wear

other workforce necessities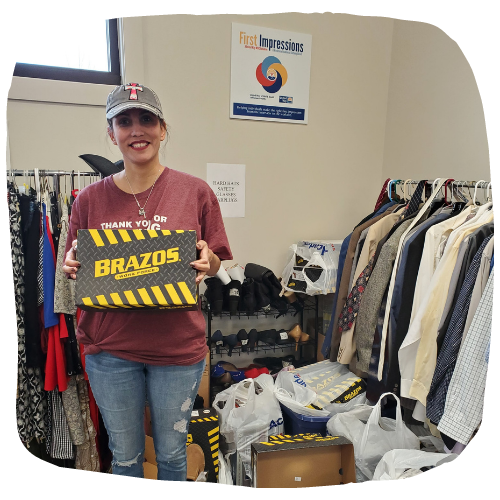 The First Impressions program is provided through the support of the United Way MSJC and clothing donations from the community.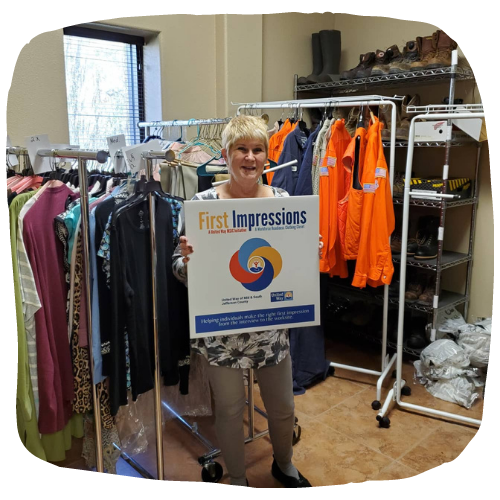 To utilize the program for your job search or workforce needs call:
United Board of Missions at 409-962-5661

Hospitality Center at 409-924-4406
If you would like to host a clothing/uniform/safety gear drive at your company call the United Way MSJC to plan your event at 409-729-4040.